Kontraband begins art swapping programme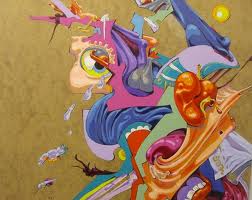 At Kontraband we are actively seeking to swap art. We also run a competition. Our new and experienced artists, journalists and photographers contribute towards many publications. If you think you could contribute anything from gallery images, articles, tutorials or even answer a few questions for an interview then please get in touch. There is no cost to enter and the contributors who have their work selected for the publications will enjoy worldwide exposure and a free Hi-Res printable PDF copy of the magazine.
The artwork that is swapped can be low resolution, but please ensure you have high resolution versions available. Once we have reviewed your images and if you are successful we will ask for you to send higher resolution images to us. Preferably we'd like your hi-res images to be over 2000px wide along the longest edge, which will help us to display high quality images throughout our publications. We regret we cannot accept images which have been blown up badly and are distorted. Images are to be sent in either JPEG/TIFF/Compressed BMP format.
Swap more than art
You can swap other things beside arts, including
cars, property and household products
at Village Cat.